Heartland Kiko Production Sale Scheduled for July 3, 2021!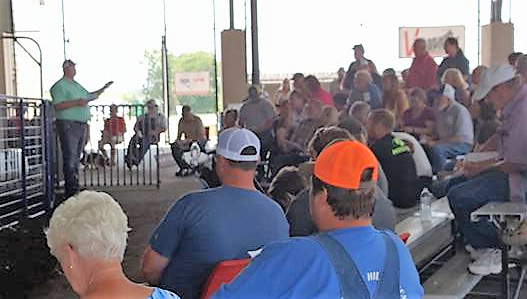 Eight producers with outstanding genetics are joining forces to present the 3rd annual Heartland Kiko Production Sale. These producers will sell approximately 90 lots of Registered Kiko does & a few bucks! Goats from both AKGA & NKR registries will be offered.
Consignors to the sale will be Wes & Beverly Pinneo of B bar W Kikos, Jim & Angie Loos of Red Ranch Goats, Michael & Vanessa Hogan of Hogan Ranch, Dewey & Addie Short of Short's Livestock, Kellen & Sarah Weissenbach of Little Platte Farm, Pat Larr & Betty Joubert of Hoosier Hill Meat Goats, Colton Pritchett of Mountain Top Farm and Matthew & Jennifer Cantrell of Hidden Springs Farm. Keep checking this website as date of the sale approaches for our online catalog.
You will not want to miss this sale! In addition to the AMAZING genetics being offered, here are some additional highlights:
Speakers
Dr. Richard Browning and Dr. Maria Browning
●Concessions Available
Bidding/viewing of the auction will be available online on: https://cowbuyer.com/
There will be transport available from the sale back to Alabama, Illinois, and Indiana.
---